Today Tomb Raider is released with the Swedish actress as the most feminist and adventurous Lara Croft of the saga.
The new version of Lara Croft, starring Alicia Vikander, is released worldwide today. A bombshell where the Swedish actress has conquered everyone. I had the challenge to overcome Angelina Jolie and it seems that she has done it. In this new film, he tells us the beginnings of Croft and portrays the emotional life and personal growth of the heroine, more feminist than ever. For the moment on the red carpet has left us speechless.
Alicia Vikander is the fashion actress. The Swedish has left her current residence in Portugal, where she lives with her husband, the actor Michael Fassbender, and has traveled to Madrid to promote 'Tomb Raider', a new installment of the saga that, in his day, starred Angelina Jolie, and that opens this Friday.
This Lara Croft has nothing to do with what Jolie did, is less sexy, because it is committed to action after a hard session of training and diets, the video game character breaks stereotypes and is much more feminist and millennial. Something that we love.
Alicia Vikander: Best looks
And we also loved the first looks that the Swedish is wearing. He went to a television interview with a dress that we loved. From shirt style in a white color and airs boho with embroidery, it is clear that the actress knows that spring is just around the corner and bets on this sensational look, which could be perfectly among the 10 commandments of her fashion.
The film comes at a time when Hollywood is placing more women in core roles in a genre in which men tend to predominate. We must remember the great success of the little-known Israeli actress Gal Gadot in "Wonder Woman" in 2017. What we do not know is whether in this film there will have been a wage gap between what men and women charge.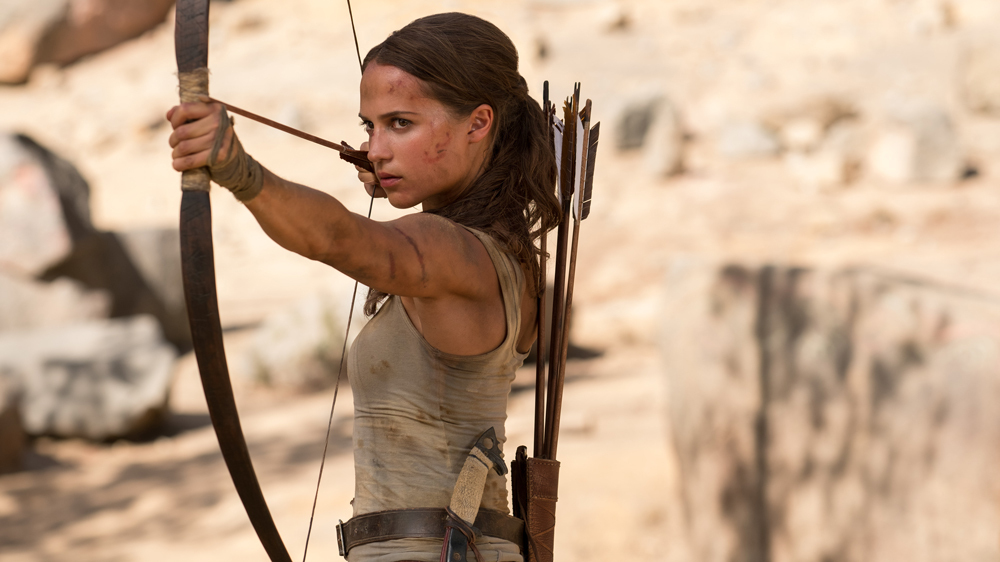 The reissue of the famous saga is inspired by the 2013 video game, which takes place on the lost fictional island of Yamatai, near Japan. In the film, Croft plays a daring young woman who decides to investigate the disappearance of his father in one of his archaeological adventures. And the truth is that Alicia wins and convinces.
Now it only remains to go to see the film at the cinema and offer the ratings. Although at the moment we would like to know, what do you think of Vikander as the new Lara?
Please follow and like us: